---
Summer Dock Foil Board,
The Ultimate Pumping Machine
Summer Dock
We assemble this full carbon board under vacuum around a virtually indestructible 30mm PET/carbon beam placed between your stance and the foil mount. Waste no energy every time you give it a pump and at under 4kg, this board really is your ultimate pumping machine. If you are seeking for some good fun and personal record breaking sessions, we have what you need right here.
| Length | Width | Volume |
| --- | --- | --- |
| 3'9" | 18" | 11 l |
Starting at €990 (incl. VAT)
Finishings are applied by hand to the highest standards. The deck side is finished with 5 to 6 layers of boat varnish so you get a gorgeous high-gloss transparency effect contasted with a subtle satin brush effect hull side. Be sure to turn heads as soon as you unpack your gear.
You may also opt for a fully customized board with limitless finishing options including specialc paints, silver, gold or copper inlays, and many more. Extra costs and delays may apply. We will get back to you under 24H to define your needs.

Built to order by hand in France in our Mediterranean workshop, lead time 4-5 weeks.


Technology
Full Carbon Vacuum Build : Carbon/epoxy Entropy ONE © bio-sourced on low density EPS core, deck and hull reinforecement out of carbon/Airex sandwich, carbon/PET 30mm heavy duty reinforcement beam.
Yacht-grade Finishing : All our boards are finished, painted and varnished by hand to the highest standard. High gloss finish.
Us Box foil mount.
Premium 6mm EVA traction pads : Yacht-quality grip, two-tone brushed texture, laser engraved logo.
Optional standard foostrap inserts.
Nylon venting plug.
Standard FCS leash plug.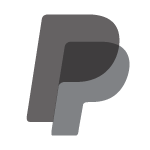 Pay later with PayPal 4X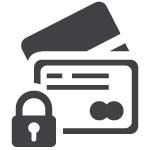 100% Secure Payment