---
Catch more Waves
Get more out of your Session
Easy Glider Surf Foil Custom Line
This line of boards provide ideal specs to take-off easily on Mediterranean waves. Our ultra stiff hull makes for an extremely reactive board.
The 6mm custom pads fitted on a slightly concave deck are designed for precision and control during flight, while the deep-V, double concave nose makes those little "touch and goes" easy to handle. The distinct kick tail reduces drag for quick take-off and allows for extreme carving angles.
| Length | Width | Volume |
| --- | --- | --- |
| 5' | 21" | 48 l |
| 4'4" | 18 1/2" | 39 l |
| 4' | 18" | 36.5 l |
Starting at €1090 (incl. VAT)
This board is reinforced with a deck and hull carbon sandwich connected inside with a structural interface. This way, every movements is translated directly to the foil rig for high precision handling. Gain full control of your board, it will follow you like an extension of your own body.

Your foil rig will be secured by our VogaBox system that is lighter and more durable than any US Box rails. Built as a full carbon monoblock with US Box standard specs, it is virtually indestructible and adds extra stiffness to the overall structure.

Under your feet, you'll enjoy a two-tone deck pad that is tailor made with laser engravings on yacht-grade EVA with a beautiful brushed texture. These are highly durable pads of the finest quality, truly a new benchmark in the watersports industry.

Finishings are applied by hand to the highest standards. The deck side is finished with 5 to 6 layers of boat varnish so you get a gorgeous high-gloss transparency effect contasted with a subtle satin brush effect hull side. Be sure to turn heads as soon as you unpack your gear.
You may also opt for a fully customized board with limitless finishing options including specialc paints, silver, gold or copper inlays, and many more. Extra costs and delays may apply. We will get back to you under 24H to define your needs.

Built to order by hand in France in our Mediterranean workshop, lead time 4-5 weeks.


Technology
Full Carbon Vacuum Build : Carbon/epoxy Entropy ONE © bio-sourced on low density EPS core, deck and hull reinforecement out of carbon/Airex sandwich, UD carbon central reinforcement beam.
Yacht-grade Finishing : All our boards are finished, painted and varnished by hand to the highest standard. High gloss finish deck side, lightly brushed satin finished hull side.
VogaBox foil mount : Undestructible monoblock carbon rail system standard with US Box specs.
Premium EVA 6mm traction pads : Yacht-quality grip, two-tone brushed texture, laser engraved logo.
Standard foostrap inserts.
Nylon venting plug.
Standard FCS leash plug.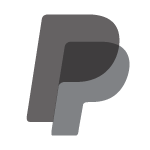 Pay later with PayPal 4X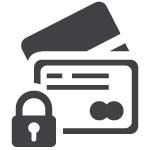 100% Secure Payment